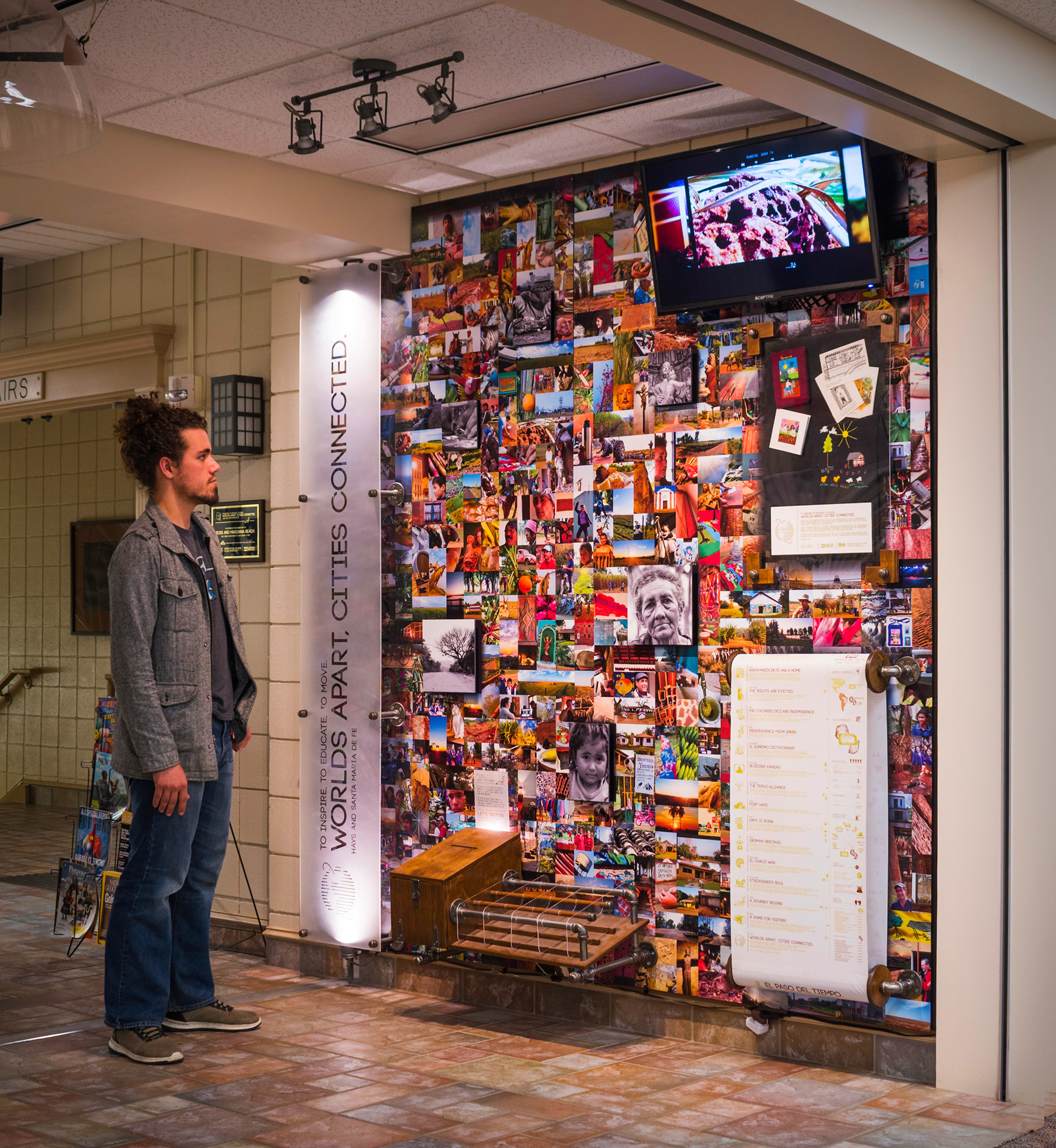 A permanent exhibition culminating  a years worth of love, friendship, and stewardship to revitalize the connection between my hometown of Hays, Kansas, and Santa Maria De Fe, Paraguay.  
Over 1500 photos used in the collage depict the daily life of our sister city. The display contains handcrafted work made in Santa Maria as well as an interactive history of our two cities written in both English and Spanish.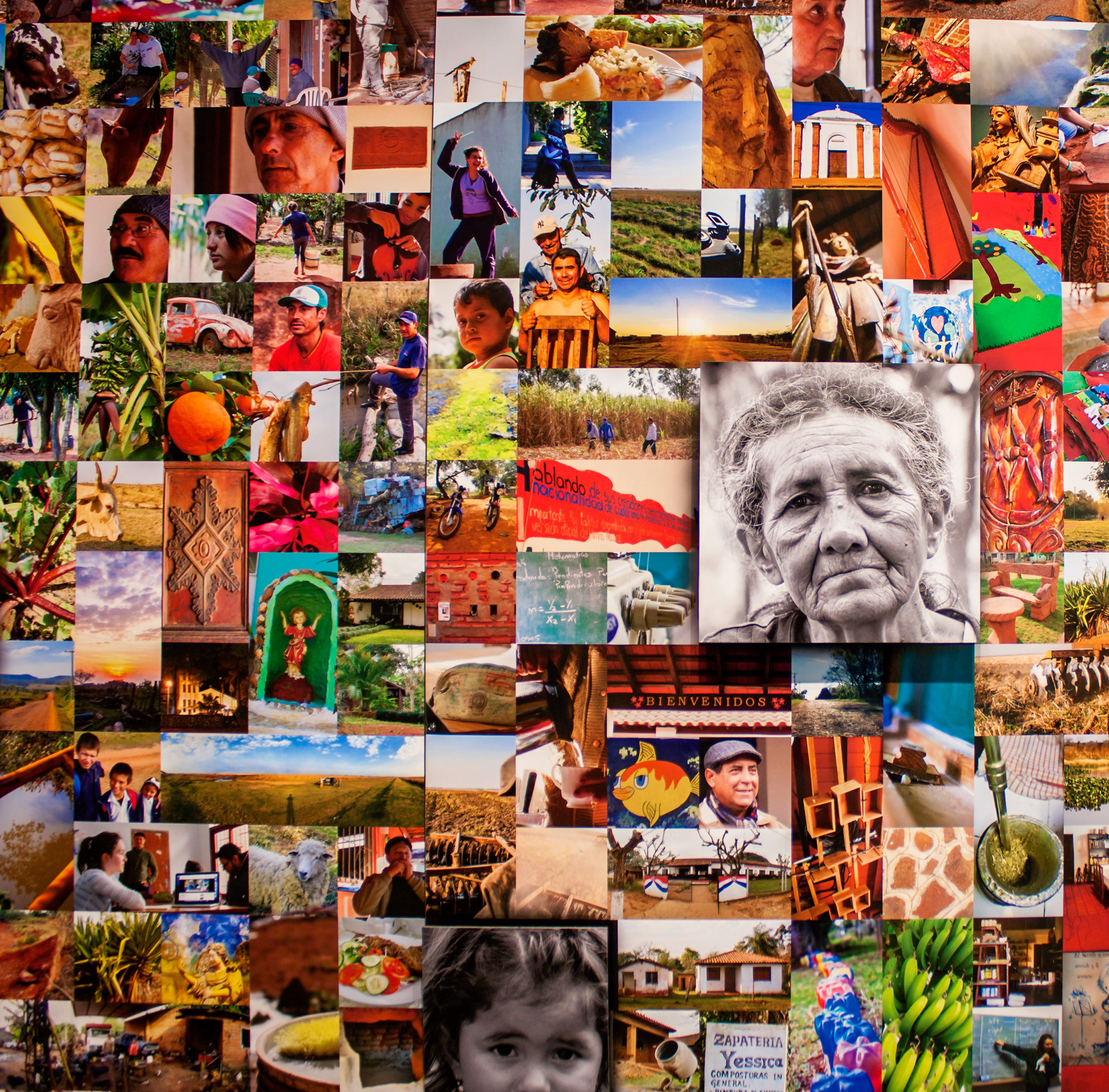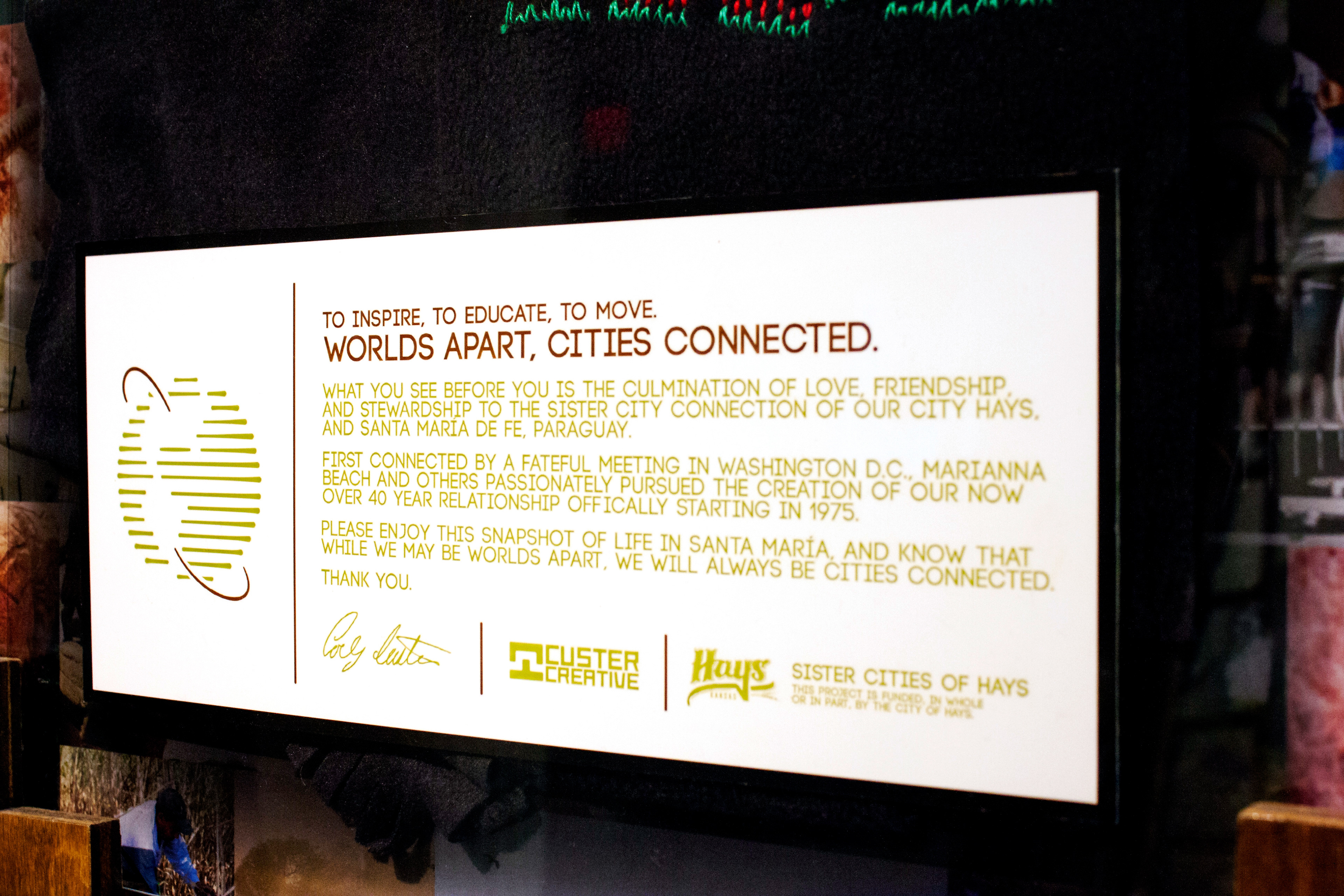 The fully-interactive history scroll tells the story of both Santa Maria and Hays
in English and Spanish.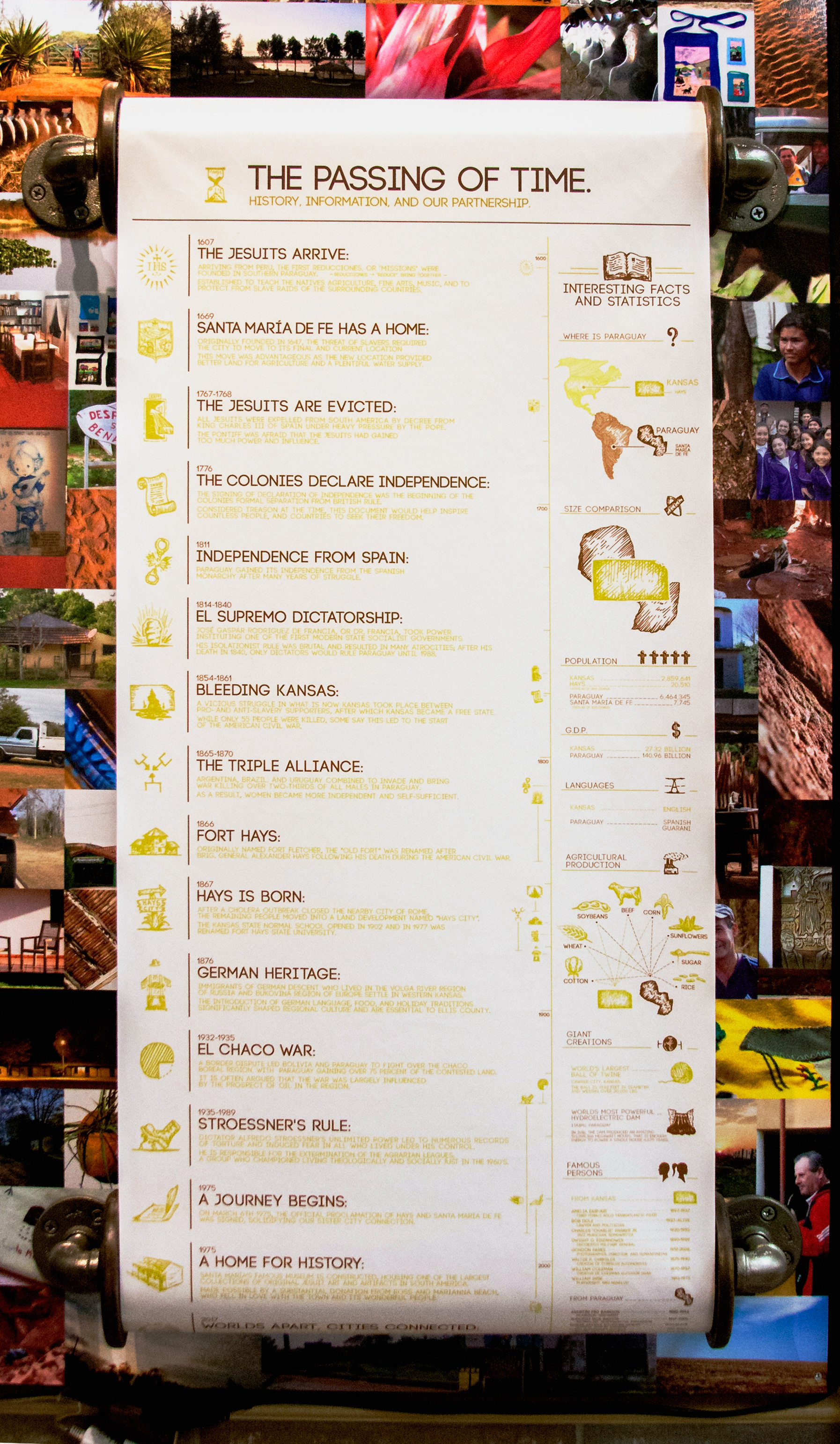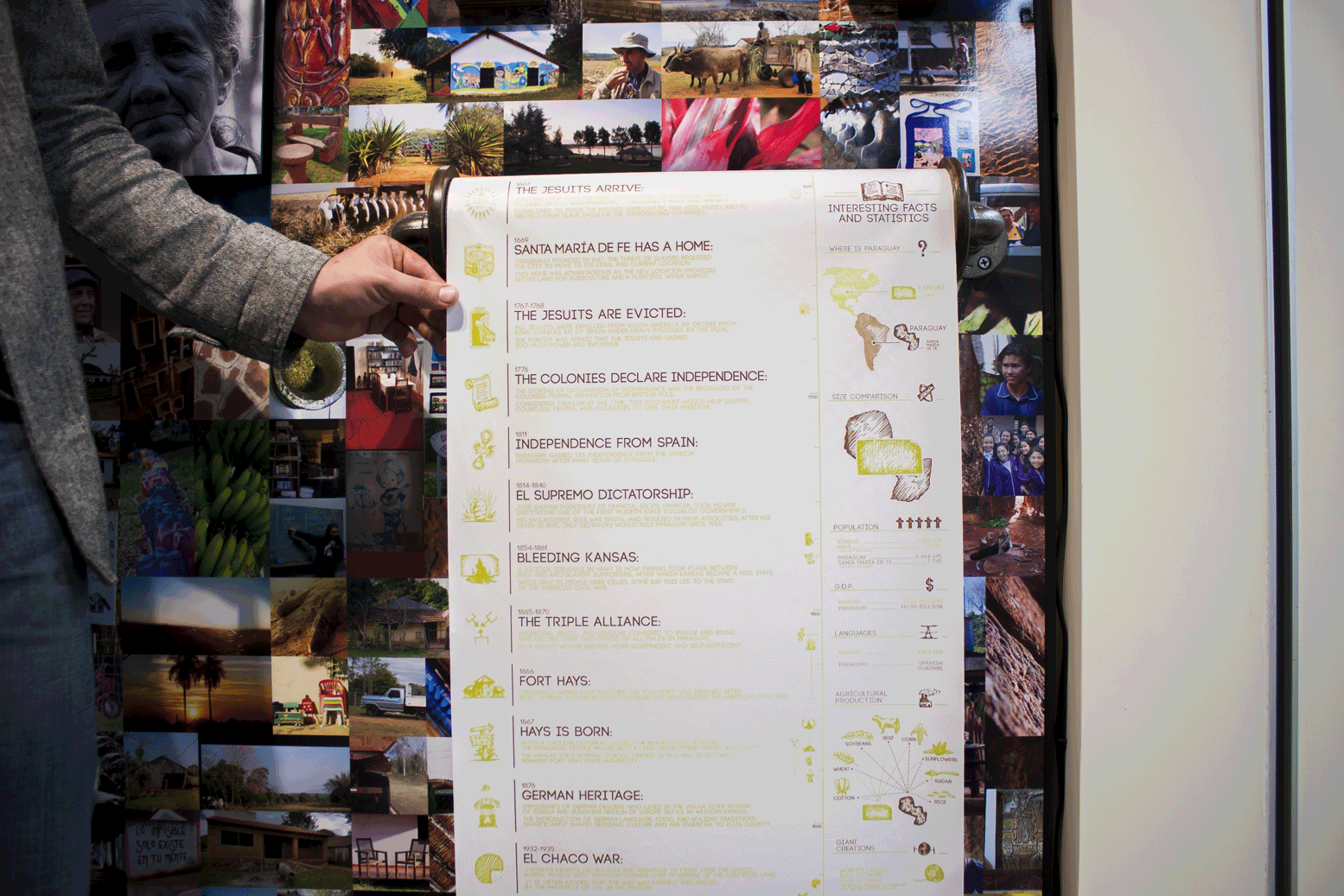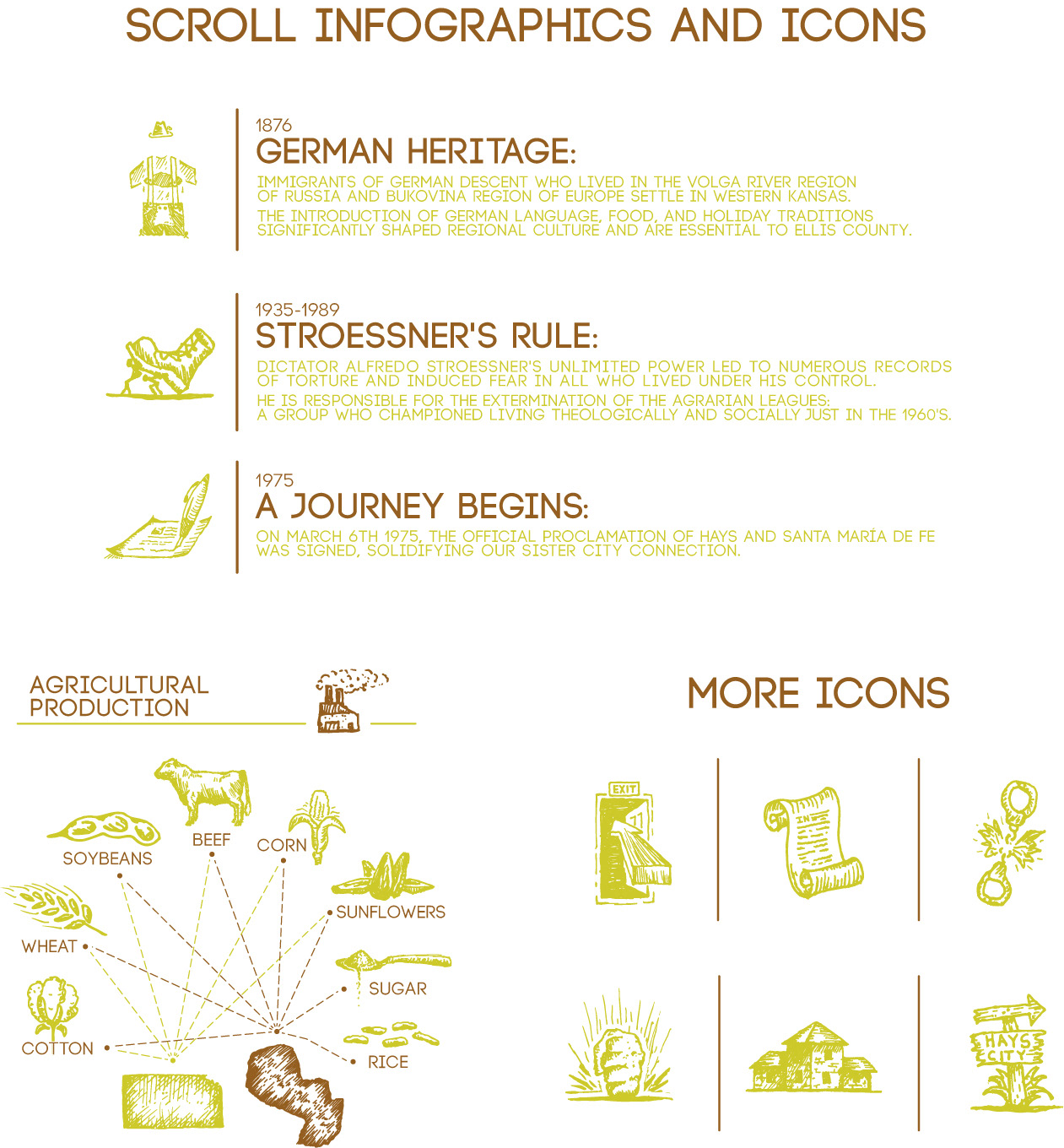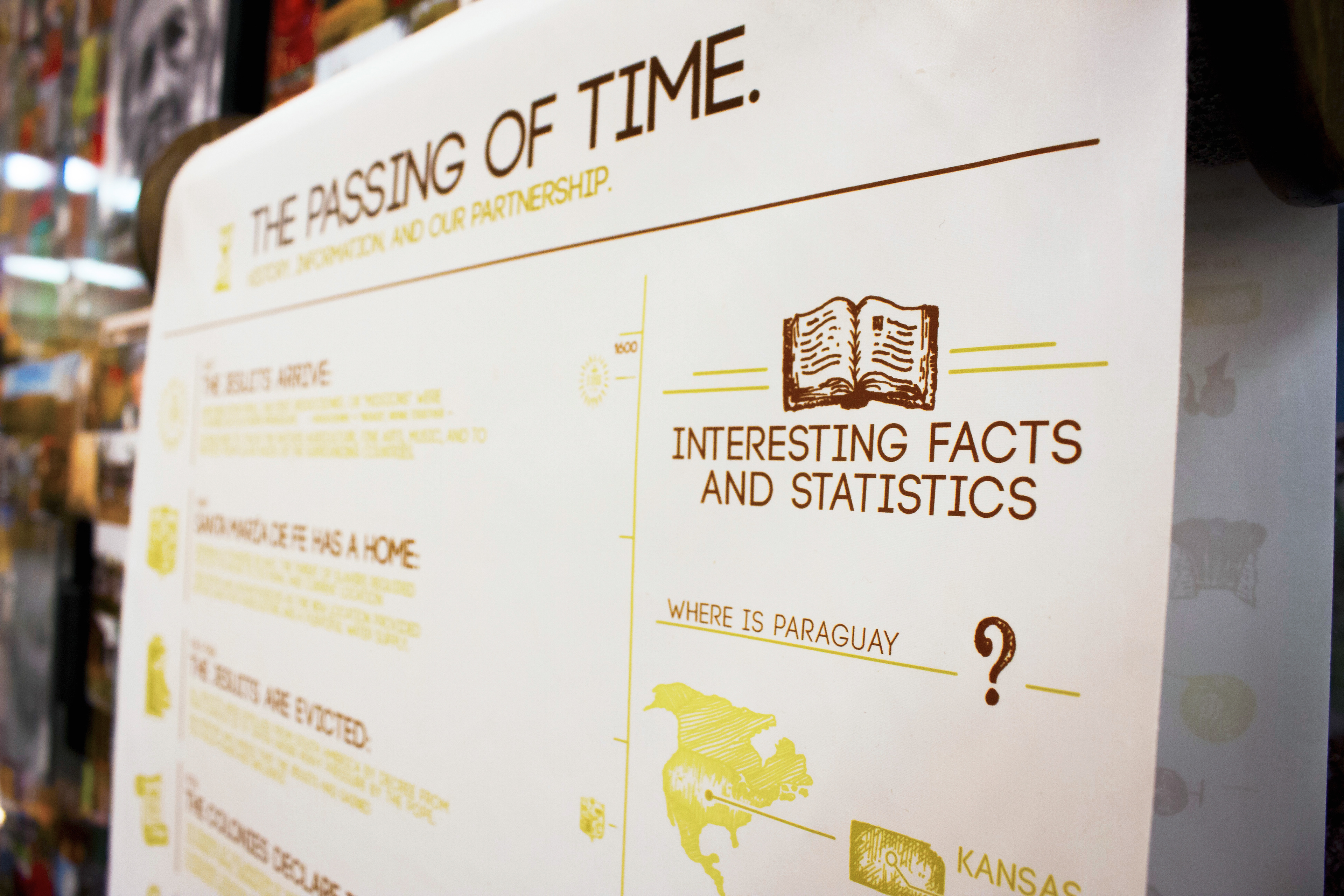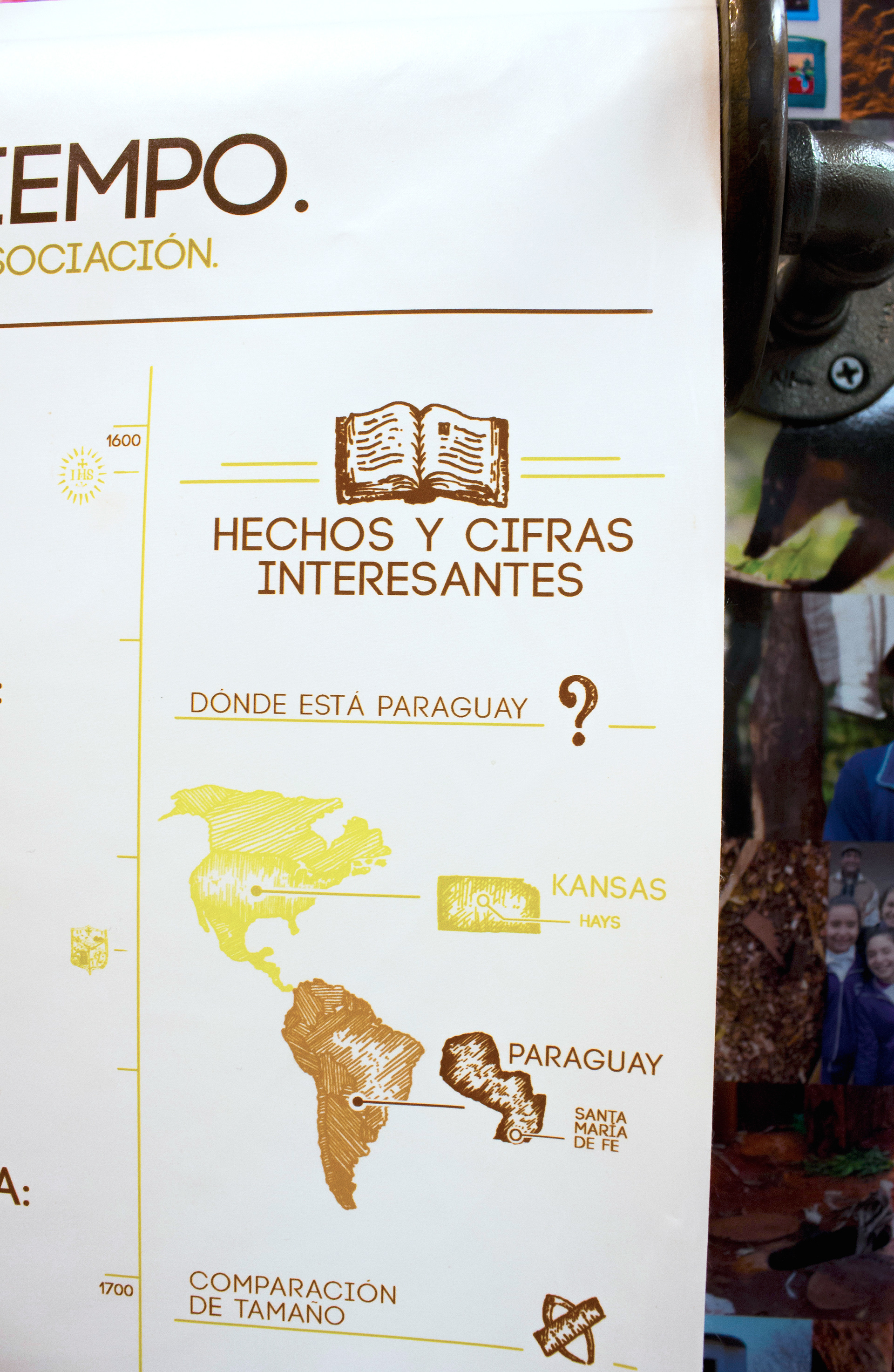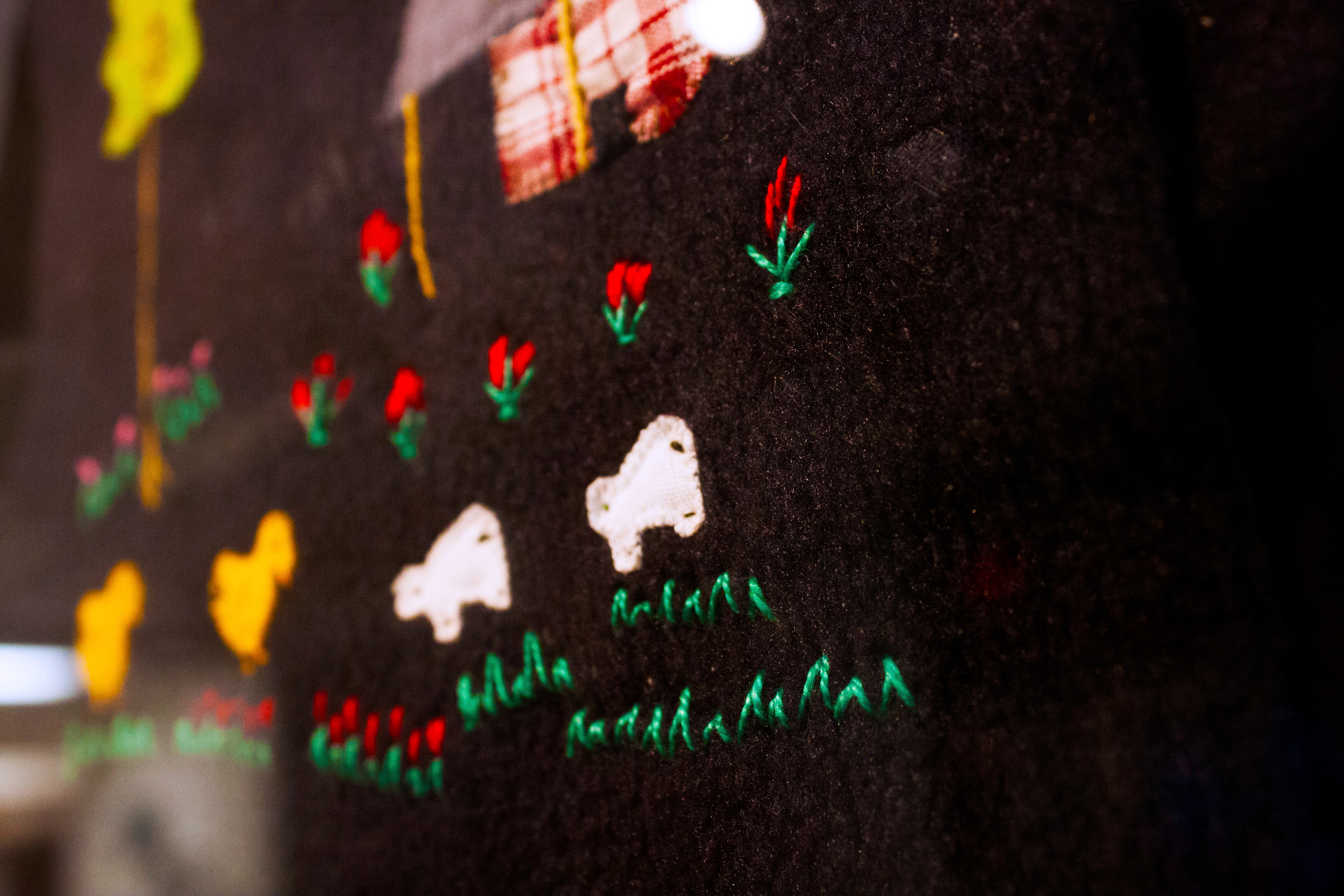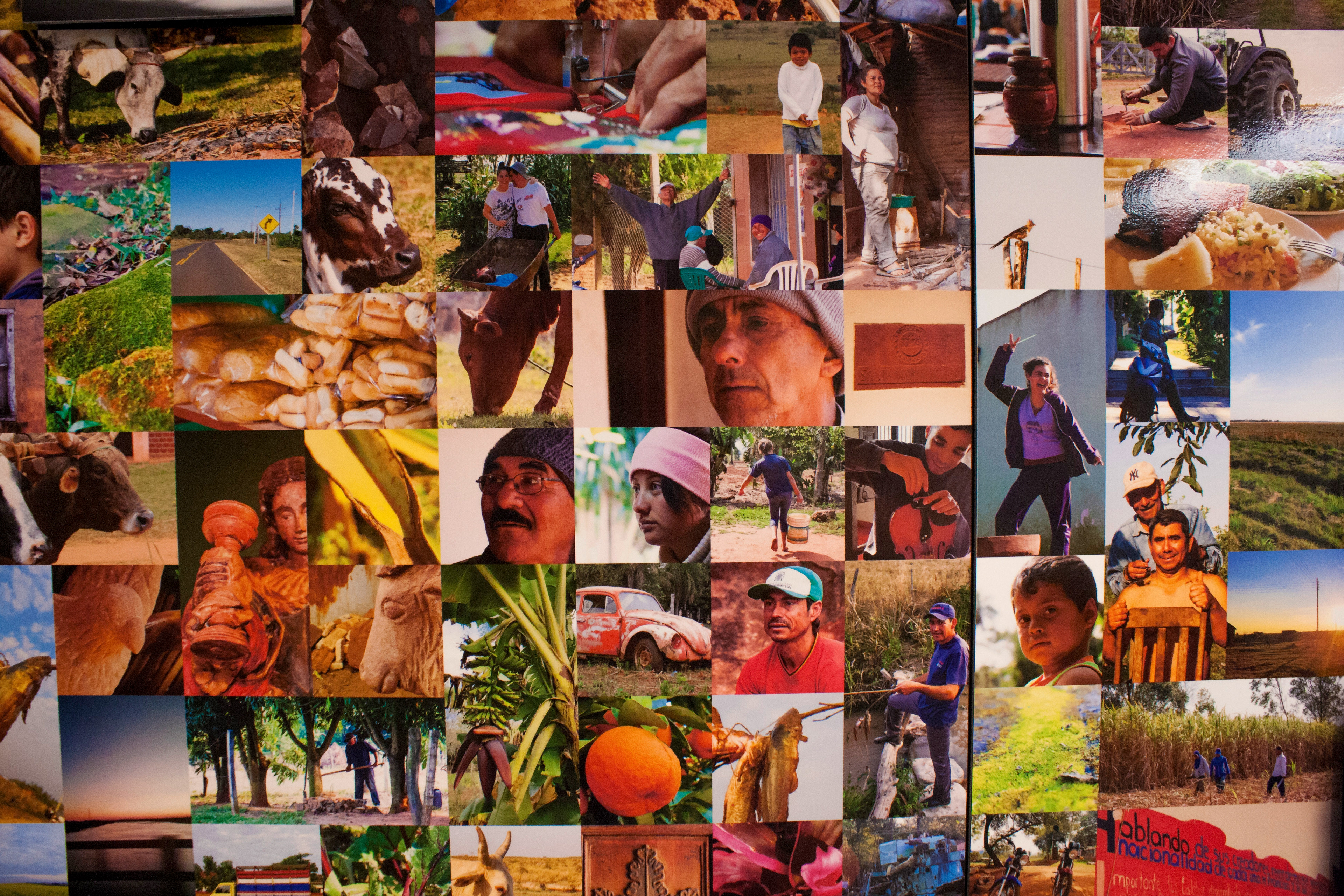 The Postcard box seen empty here has run out of cards so many times we have yet to get a photo of it filled.  The postcards are translated and sent to Paraguay with an individual from Hays sharing stories and questions.  The cards are then returned when a pen-pal responds from our sister-city in Santa Maria.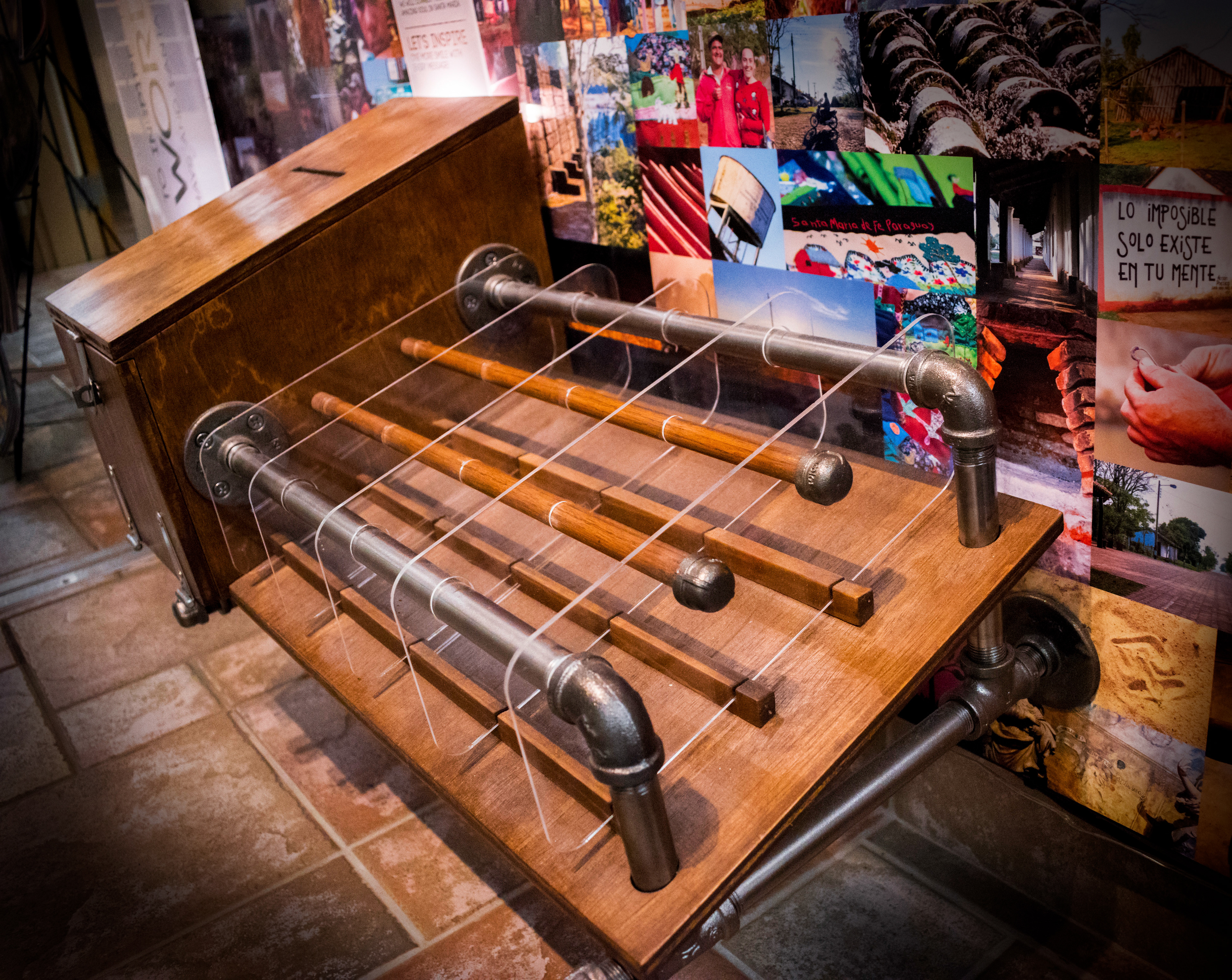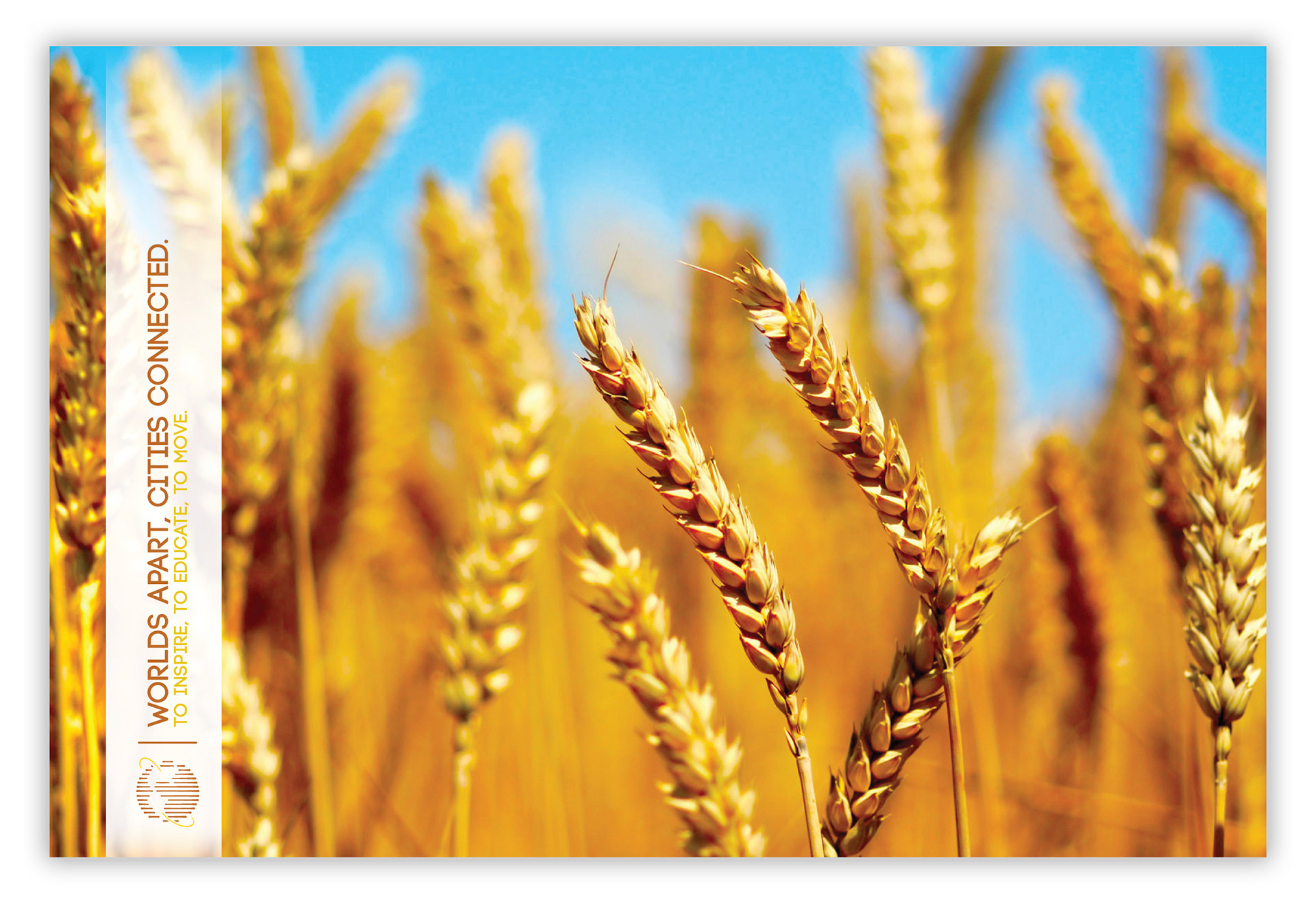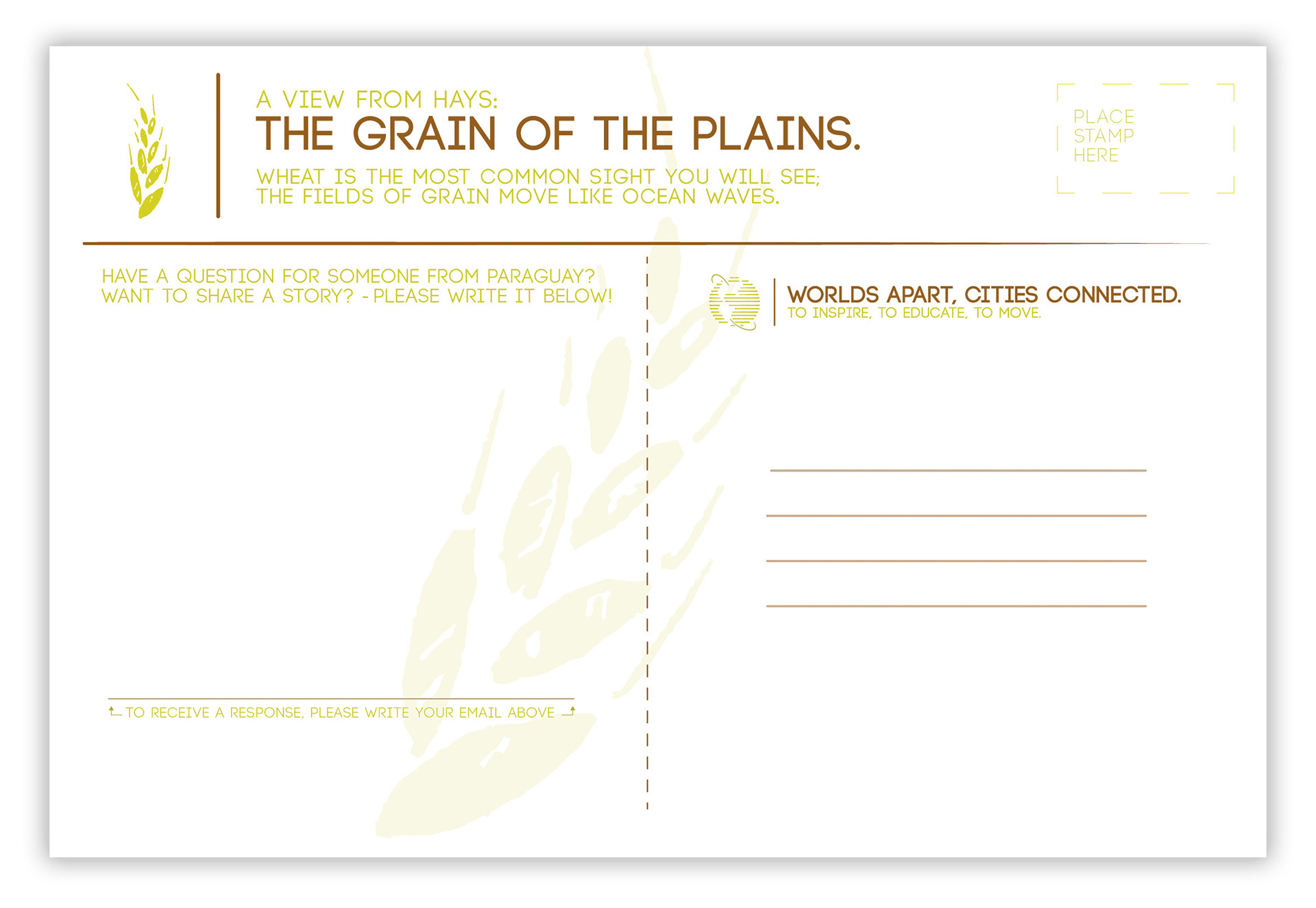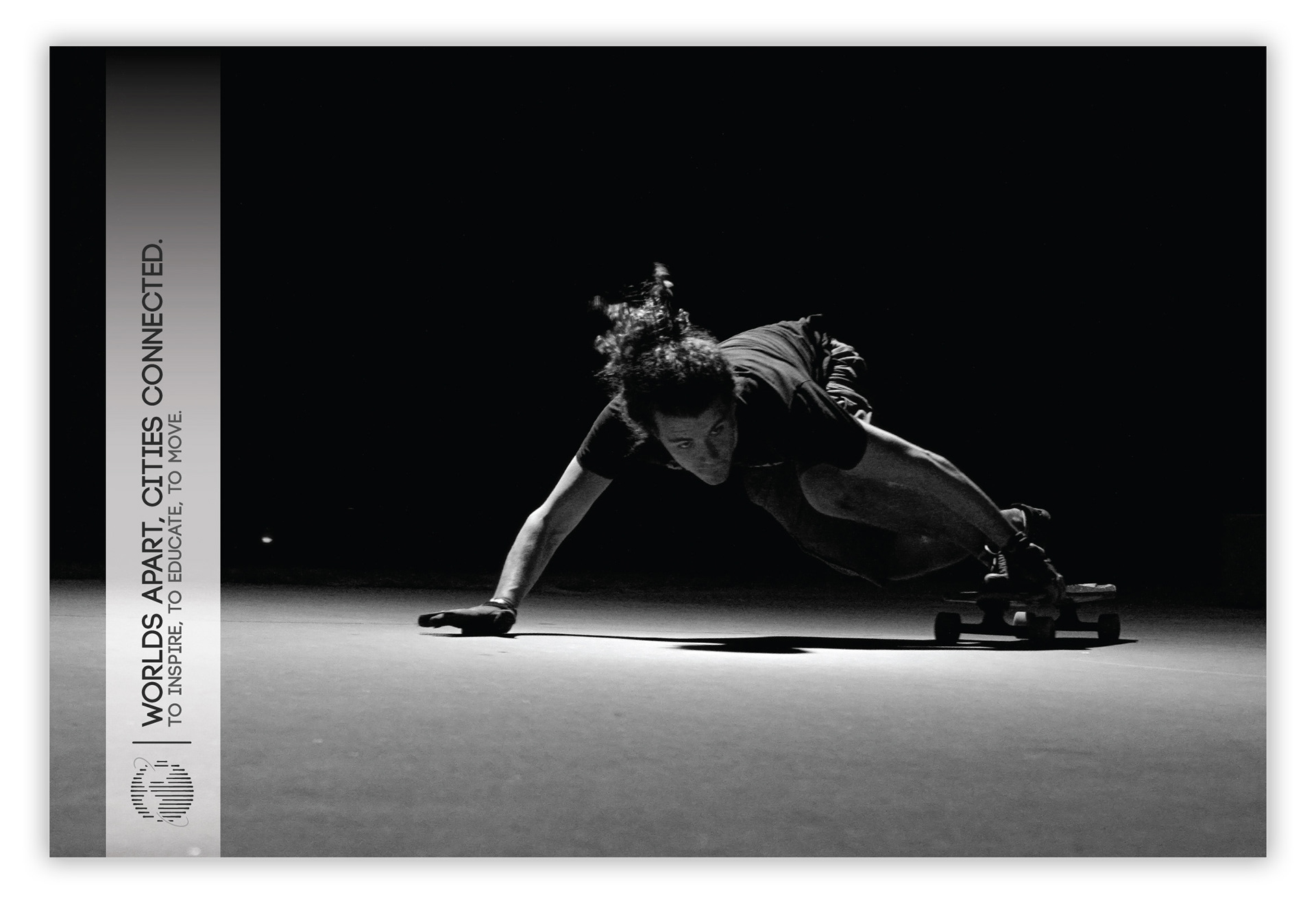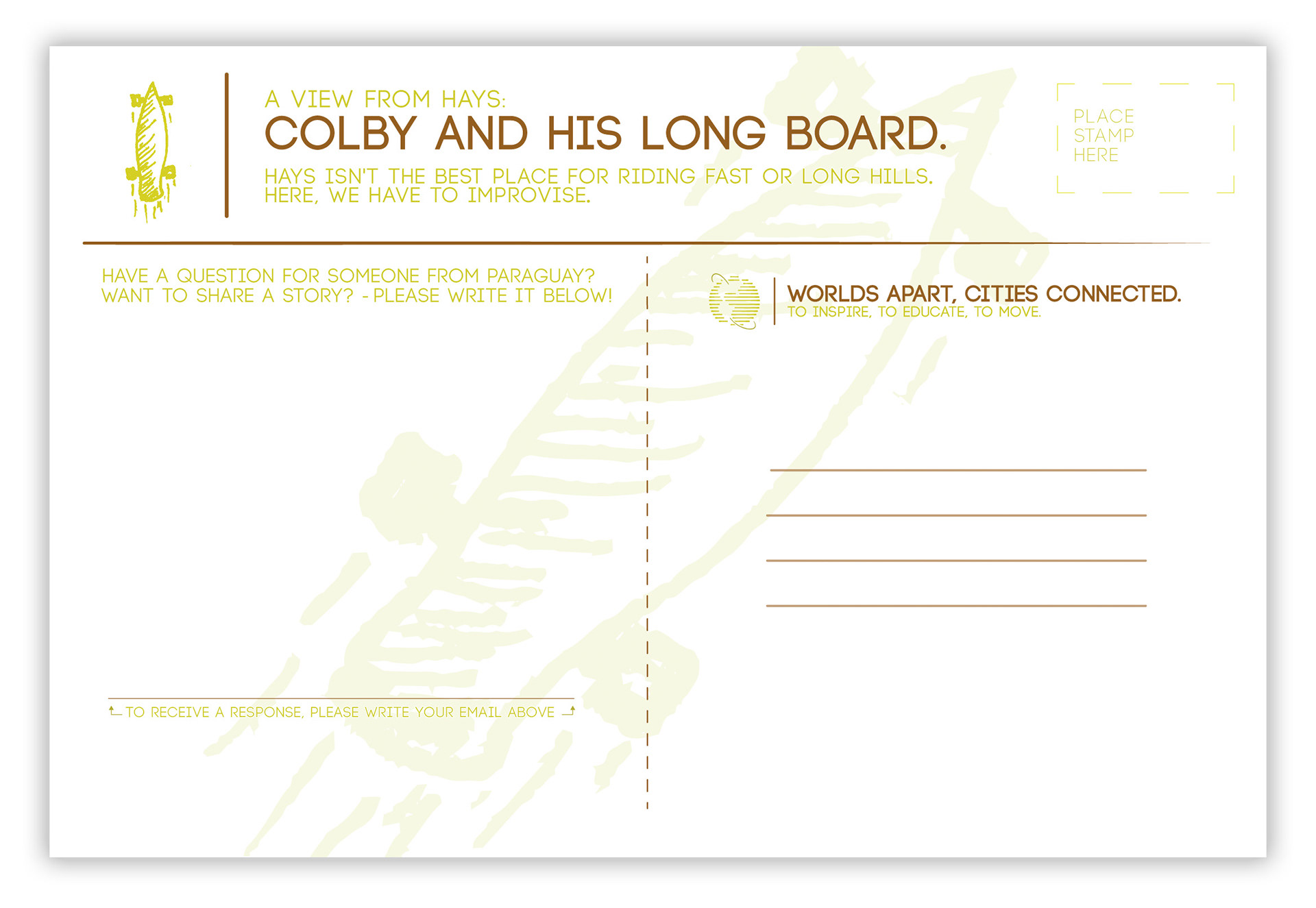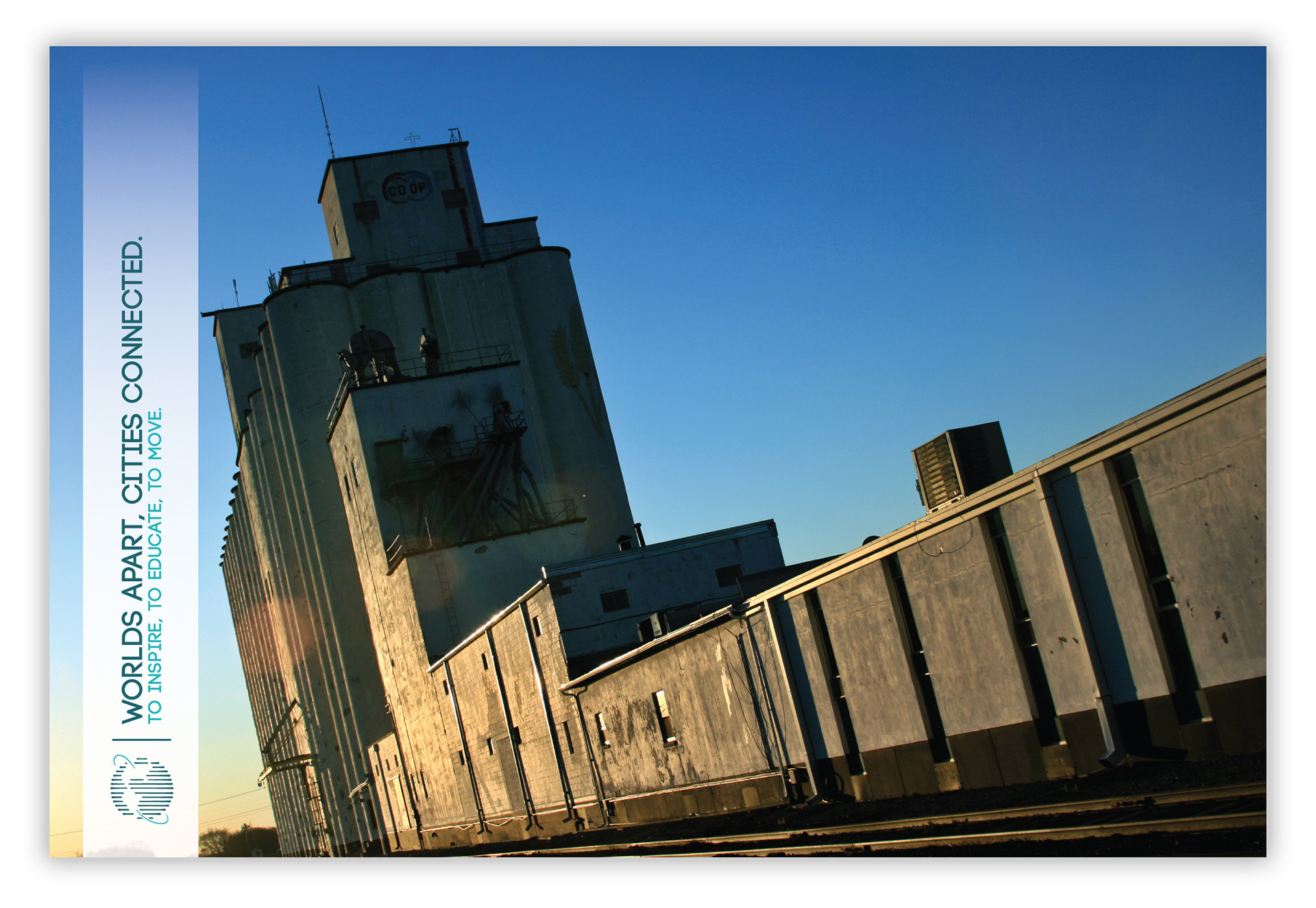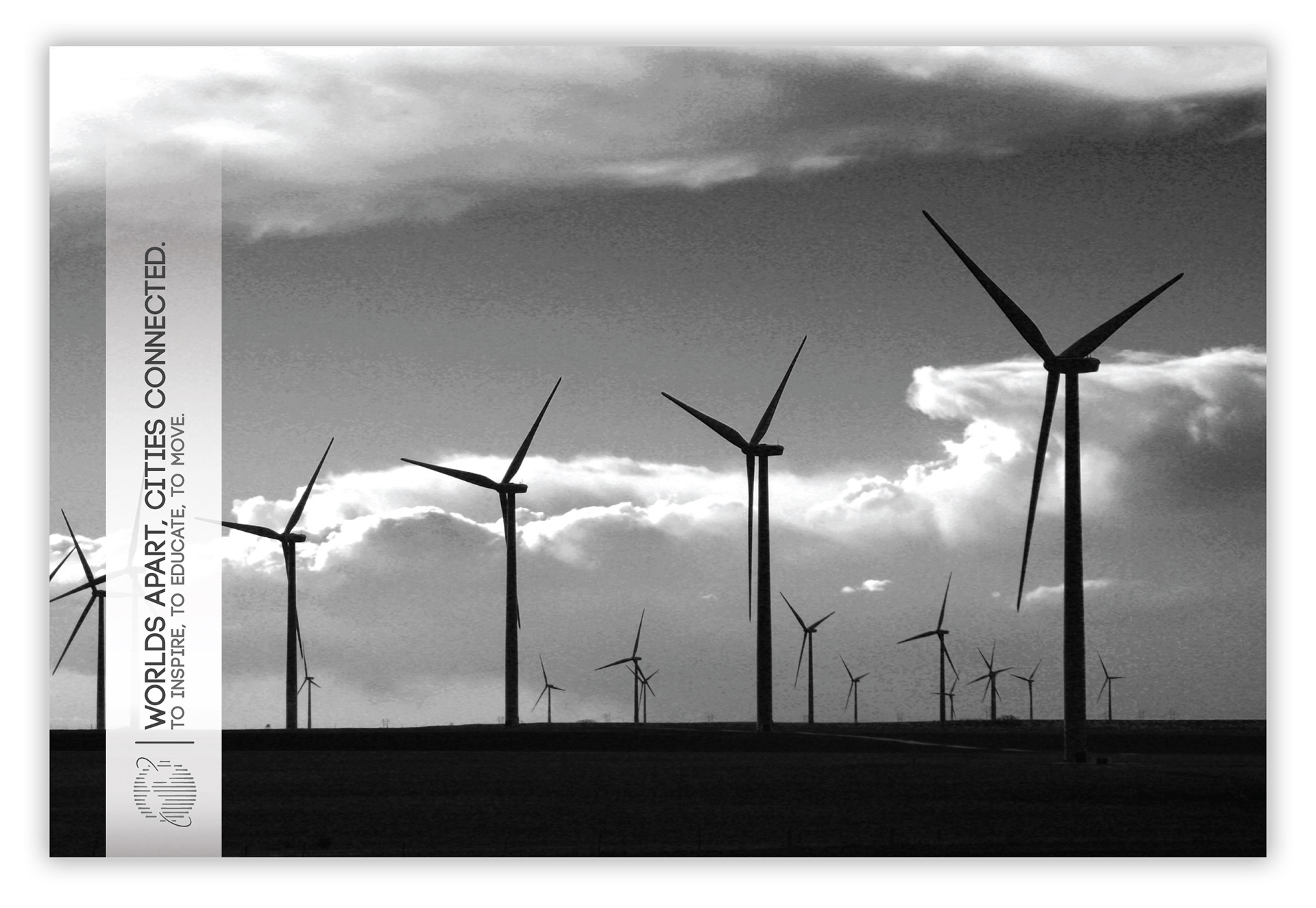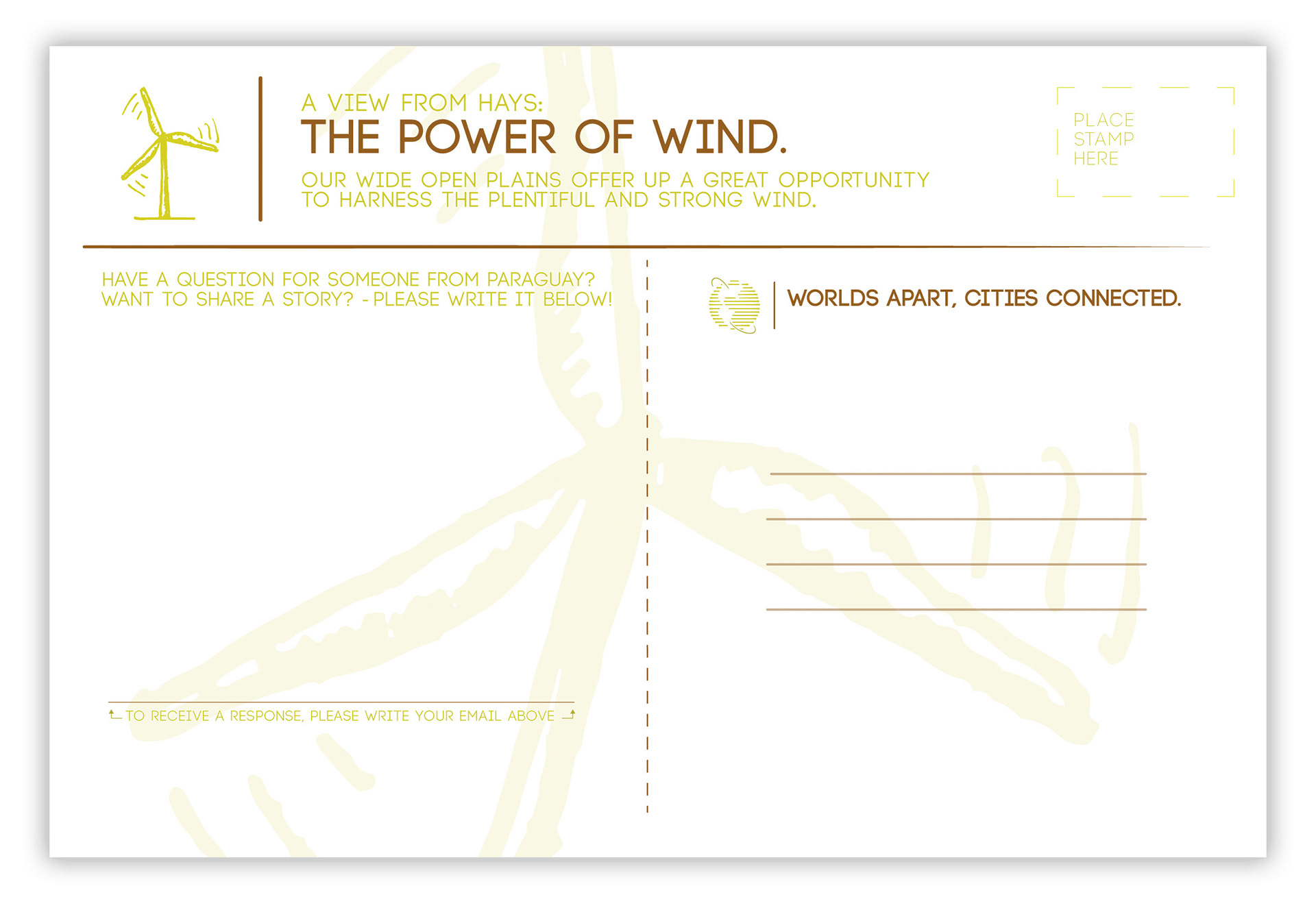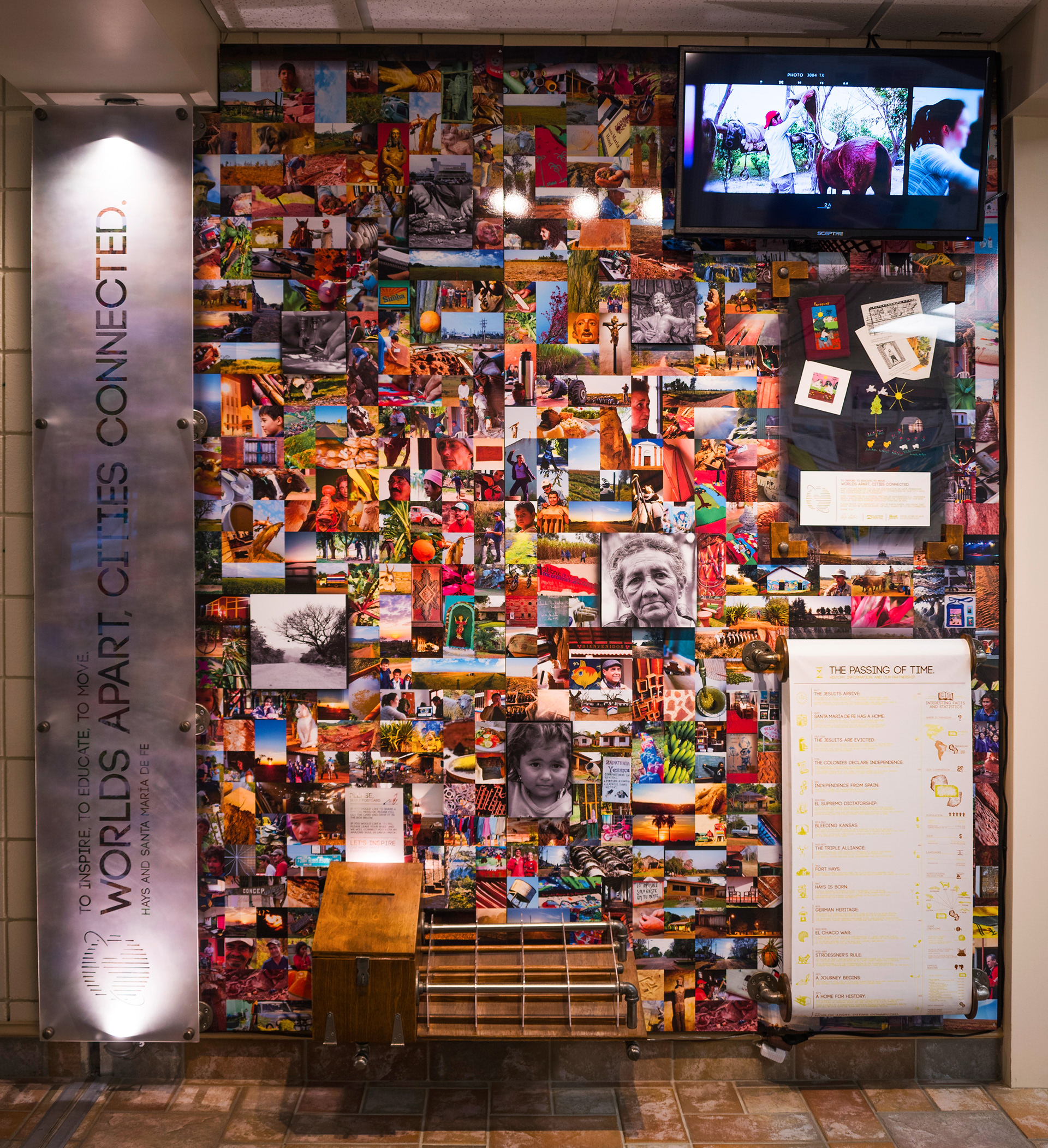 It was a great honor to be selected to help revitalize this connection through this exhibition.  I sincerely thank the city of Hays and the Sister City Committee for their time and for the opportunity.